October 19, 2021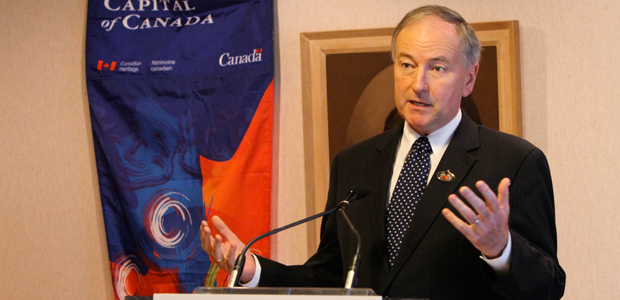 QUEENSTON, Ontario,– The Niagara Region is a Cultural Capital of Canada for 2012 and will receive important support to continue to grow its vibrant arts scene, thanks to an investment by the Harper Government.
The announcement was made today by the Honourable Rob Nicholson, P.C., Q.C., Member of Parliament for Niagara Falls, Minister of Justice and Attorney General of Canada, along with Gary Burroughs, Regional Chair of the Regional Municipality of Niagara, Ontario.
"Our Government has made unprecedented investments in the arts, and we appreciate the tireless work of individuals in the Niagara Region to promote Canadian culture," said Minister Nicholson. "I applaud the Niagara Region's efforts to commemorate the War of 1812, which represents a defining moment in the history of our nation."
"This is exciting news for everyone in Niagara," said Gary Burroughs, Niagara Regional Chair. "This award and recognition as a Cultural Capital of Canada provides us with a significant opportunity to enhance and expand Niagara's many cultural assets for the benefit of both residents and visitors. We look forward to a year-long celebration of all that Niagara has to offer."
In 2012, the Niagara Region will focus on celebrating its distinctive regional cultural identity. The Niagara Region is proposing more than 20 projects, many of which will commemorate the Bi-centennial of the War of 1812. These include an exhibit that will tell the story of the War of 1812 through Aboriginal, American, and Canadian perspectives; a scripted traditional lacrosse-style game featuring historical figures of the War of 1812; a series of water screens along the 42-kilometer Welland Canal to showcase Niagara's cultural talent; a commemorative book profiling the lives and contributions of present day Native women; and much more.
The Cultural Capital of Canada designation is awarded for merit, on the basis of a candidate community's achievements that demonstrate an ongoing commitment to the arts and culture. Designated municipalities must also propose a series of projects that celebrate the arts and culture and integrate them into overall community planning. The program's objective is to stimulate sustained community support for the arts and heritage.