September 17, 2021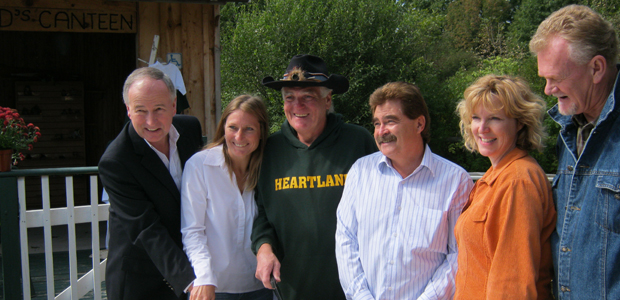 Niagara Falls, Ontario - Canadians with disabilities in Niagara Falls and surrounding areas will benefit from a fully accessible nature centre at Heartland Forest Nature Experience, as a result of funding from the Government of Canada's Enabling Accessibility Fund.
The Honourable Rob Nicholson, P.C., Q.C., Member of Parliament for Niagara Falls and Minister of Justice and Attorney General of Canada, made the announcement today on behalf of the Honourable Diane Finley, Minister of Human Resources and Skills Development.
"We are proud to partner with organizations such as Heartland Forest Nature Experience to work toward full accessibility for people with disabilities," said Minister Nicholson. "Through the Enabling Accessibility Fund, the Government of Canada is improving access to facilities, activities and services, which helps all Canadians to participate fully in society."
The Government of Canada is providing contribution funding in an amount of $1,644,037 through the Mid-sized Component of the Enabling Accessibility Fund to support Heartland Forest Nature Experience in building a nature centre that is an example of accessibility and environmental leadership. The centre will offer new programs, including a day program for adults with disabilities, an accessible wood‑working shop and program, and a universally accessible environmental education program. The total cost of the project is $2,192,050.
A call for proposals under the Enabling Accessibility Fund's Small Project Component is currently open and will run until September 23, 2011. For more information, please visit www.hrsdc.gc.ca/disability.